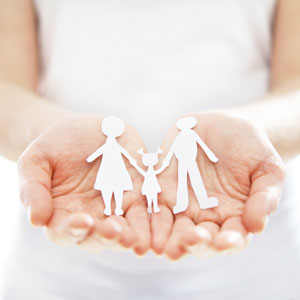 About Cornerstone Chiropractic
The Start of a Better Life
Dr. Christine Curran has been a resident of Dillsburg in 2006. Then she fell in love with our area's community spirit and decided to open her practice here. Cornerstone Chiropractic serves the health needs of families and individuals in Dillsburg, Carlisle, Mechanicsburg, and Camp Hill, and has been at the same location for over a decade.
Just like our name says, we believe that chiropractic is the cornerstone of restoring the body's health. It is the very foundation on which everything else must rest. Whether you are looking for nutritional help or want to be more active in the gym, we can ensure that you have the proper alignment, allowing you to get the most out of your life.
A Gentle, Holistic Method
Every day, your life is lived through your nervous system. That's why we tell our practice members, "The power is on!" after a visit with Dr. Curran. The delicate balance that your nervous system needs has been restored to its full potential.
With a gentle, effective method called Koren Specific Technique, Dr. Curran enhances your mind and body for health care that's unlike anything you've experienced before. She is one of the only chiropractors in the South Central Pennsylvania area to employ this chiropractic technique.
MEET DR. CURRAN
Offering Healing Help for All
We've seen people with a broad range of concerns and goals. Dr. Curran has worked with all types of injuries and those seeking to get the most out of life. One memorable case was a baby in the nearby Amish community who would scream in pain anytime her arm was moved. Dr. Curran gently checked her over and found a misalignment in the baby's neck. After just a few short visits, it was resolved.
Because of regular wellness chiropractic, we have the privilege of hearing our practice members tell us that they're amazed at their ability to stay well, even when surrounded by sickness. Find out what we can help you with — contact our chiropractic office today!
---
About Cornerstone Chiropractic | (717) 432-4336